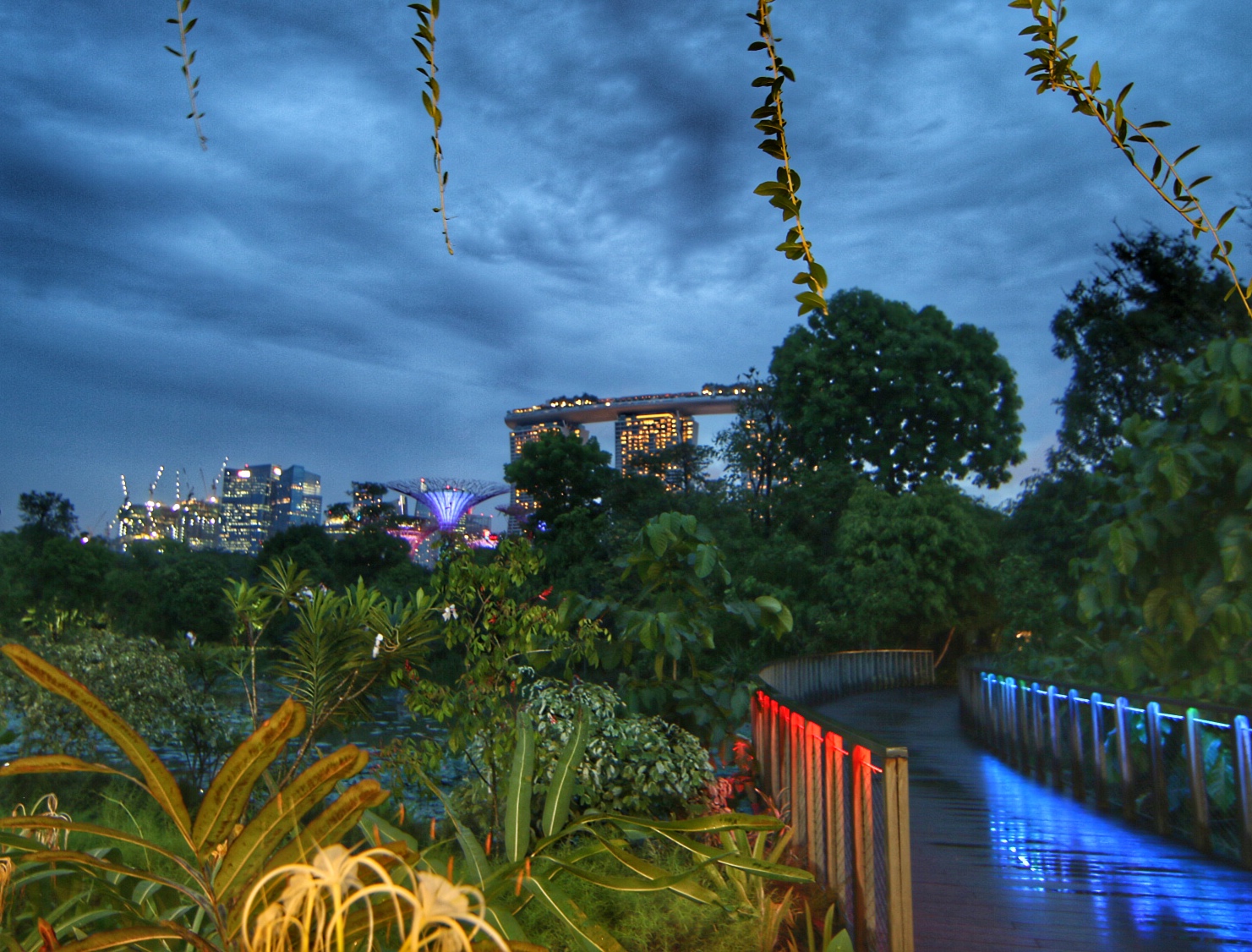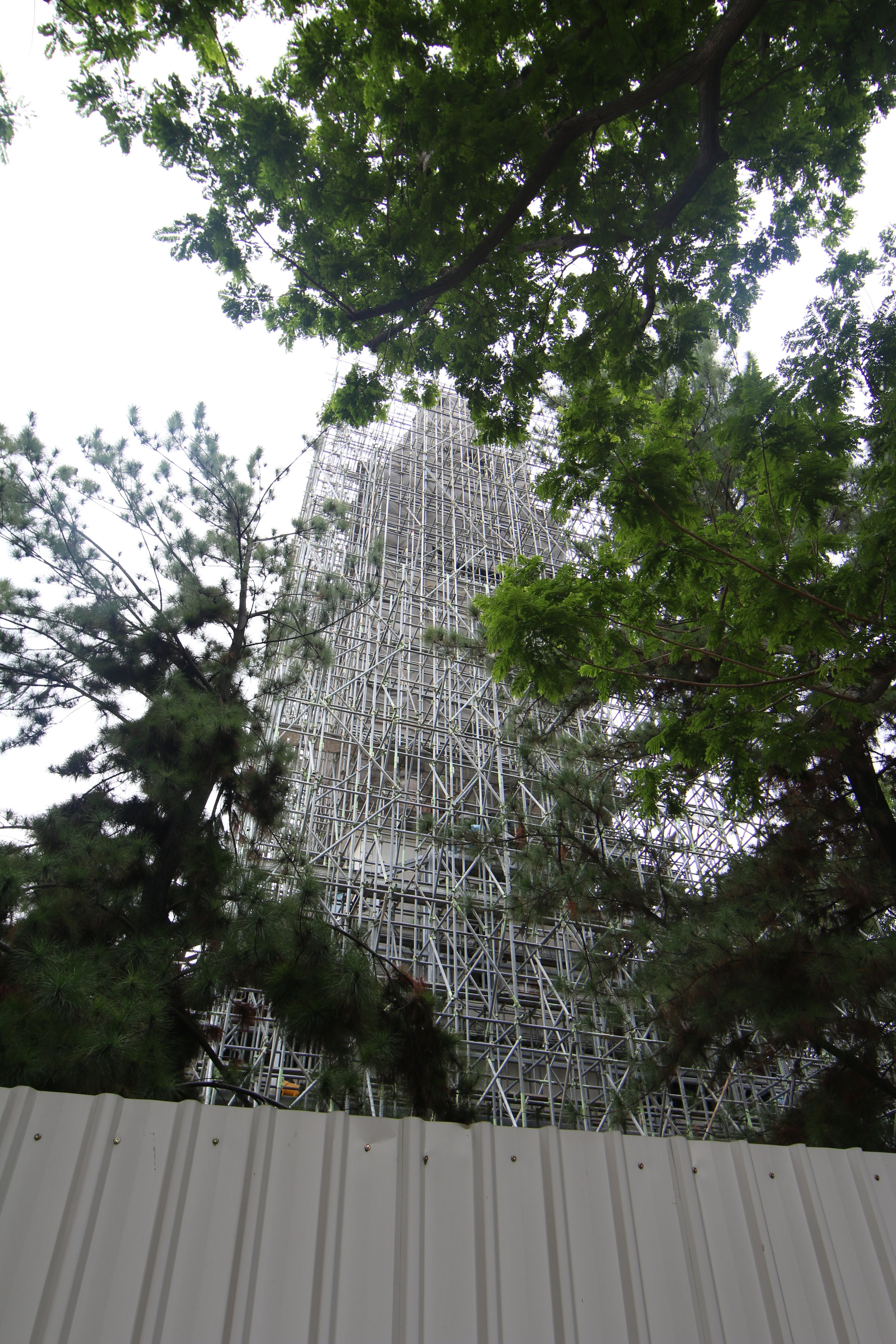 Singapore's Gardens by the Bay.
At Singapore's Garden by the Bay Supertree Grove.
Sky Greens, a vertical farm in Singapore, offers solutions for land and food scarcity issues.
Graffiti in a Singapore neighborhood.
Gardens by the Bay in Singapore.
Autonomous taxi in Singapore.
Took a ride in nuTonomy's AV in the Singapore tech centre.
Visiting a Singapore school where tech education is a priority.
Marina Bay Sands hotel in Singapore.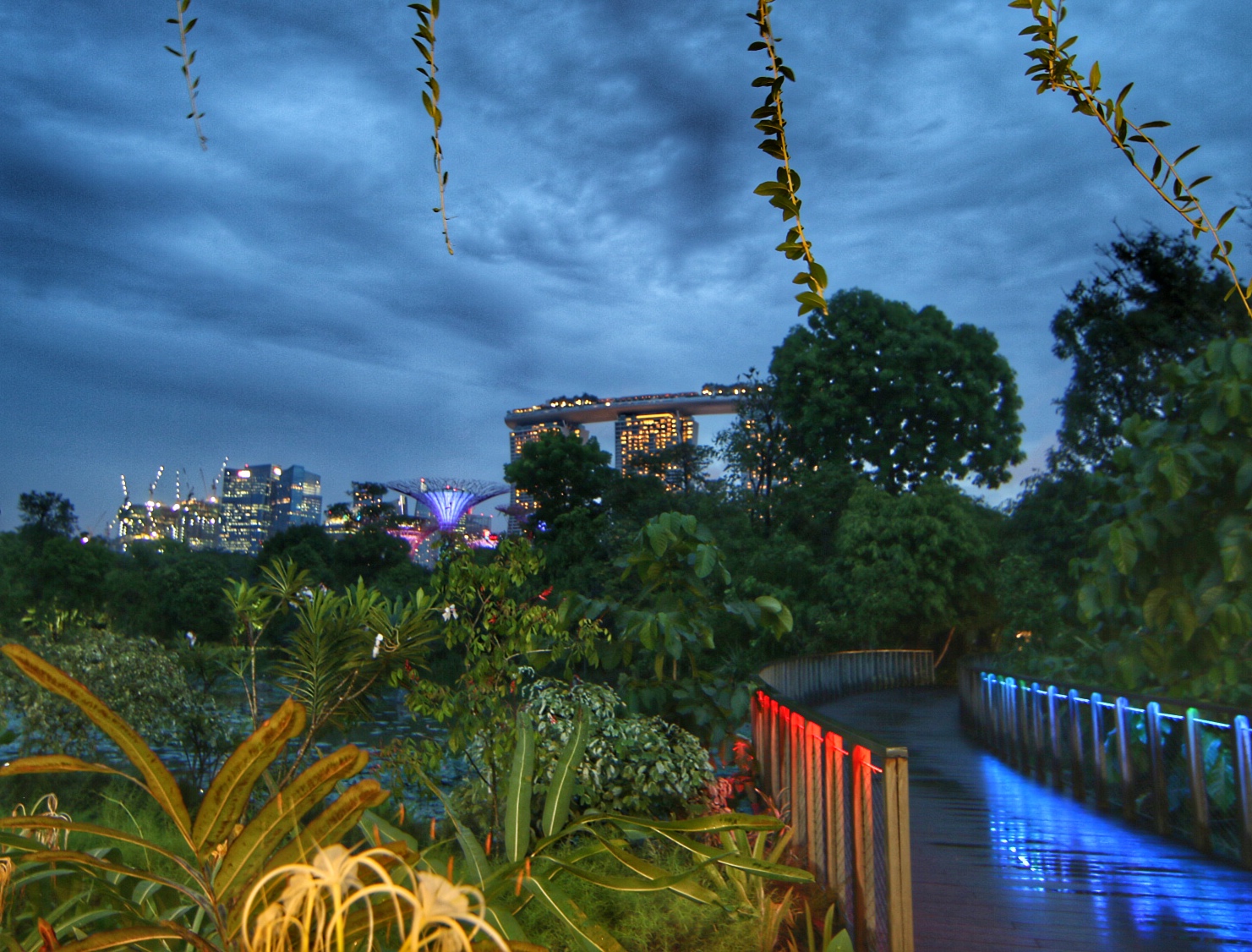 A view of the Gardens by the Bay from the hawker center, Satay by the Bay.
This bus is a tech lab for Singapore school kids.
Flowers made from Legos at the Gardens by the Bay in Singapore.
Innovation lab in the Singapore Science Park.
Exercising with robots in Singapore.
Eating greens from a vertical garden in Singapore.
Vertical gardens in Singapore utilize aquaponics.